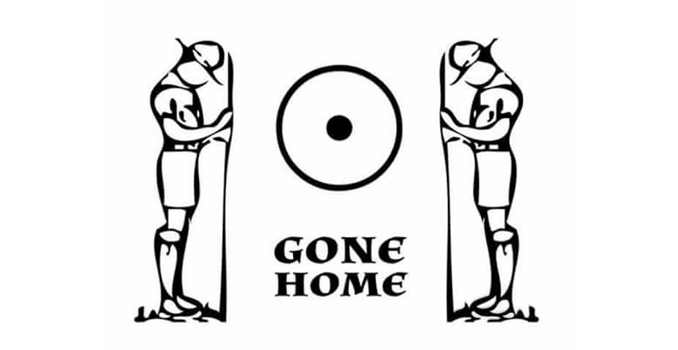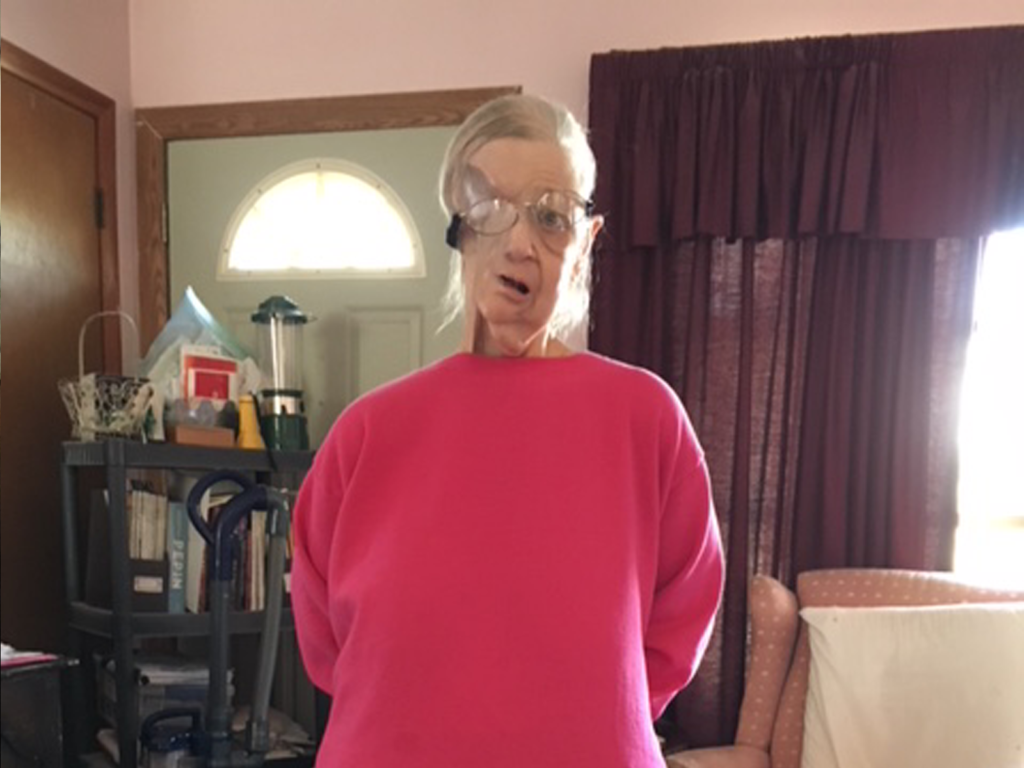 Years before we started our Pack and Troop 12, Ms. Karen A. Danielek began her Scouting Adventure as Pack Committee Member when her son Steven became a Cub Scout in 1981. By the time Steven became a Boy Scout, she started going through training as a Leader, first she completed Cub Leader Training then Boy Scout leader training which included scouting skills. From there she was asked to be the Assistant District Commissioner for Cub Scouts in the North Fulton District in 1985, also serving on the Committee of Troop 236. She continued her Training as a Commissioner by attending Commissioner College and obtained her Masters degree.
In 1989 she began her first battle with Cancer. After 2 years with a zest for life she was back in Scouting in time to see her son Steven make Eagle Scout. She resumed serving as a Troop Committee Member and Commissioner College Staff, during that time and in 1993 she went to Wood Badge, 92-30, Antelope.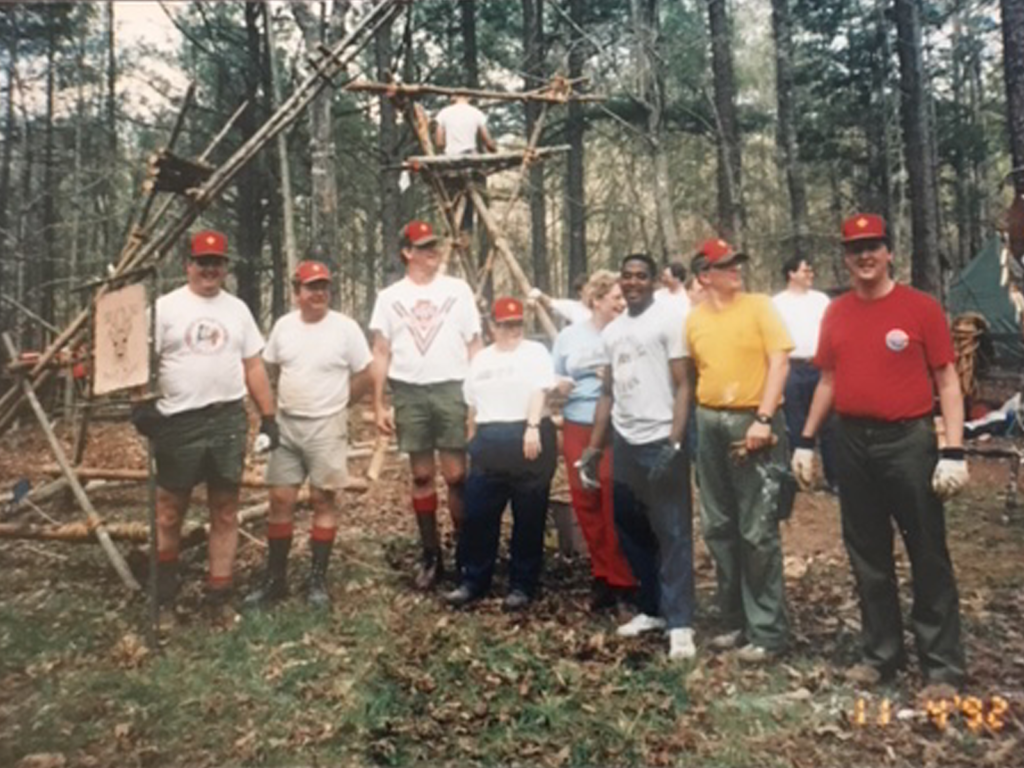 Cancer struck again in 1997 and Scouting for her was coming to a close, cancer returned again in 2007, and from 2008 into 2009 a Tumor and a Stroke. And from all this she recovered again and again from these adversities so that more people could enjoy her terrific outlook on life.
Ms. Karen is the recipient of the District Award of Merit and the Silver Beaver which is the highest Award a Council can bestow on an individual.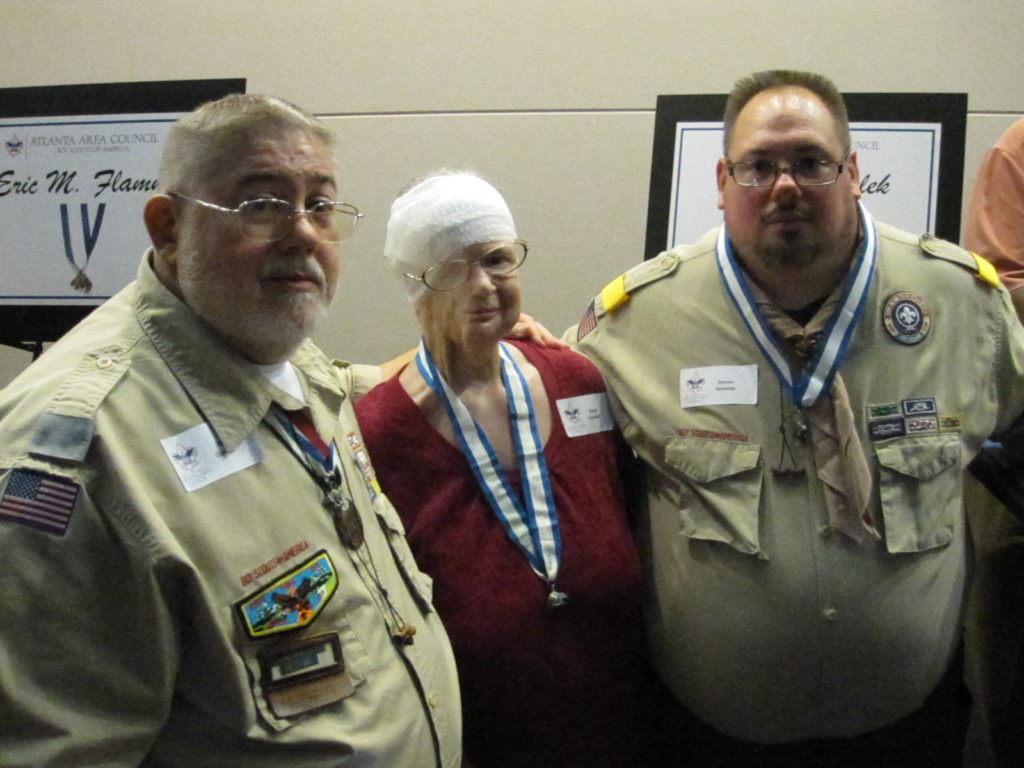 Additionally, Ms. Karen was an avid participant and volunteer in the Gwinnett County Relay for Life.
With all her health problems with cancer, Ms. Karen was there with Pack and Troop 12, participating in camps and enjoying watching kids growing over time, giving that she knew that she will feel tired going out and may face sinus issues.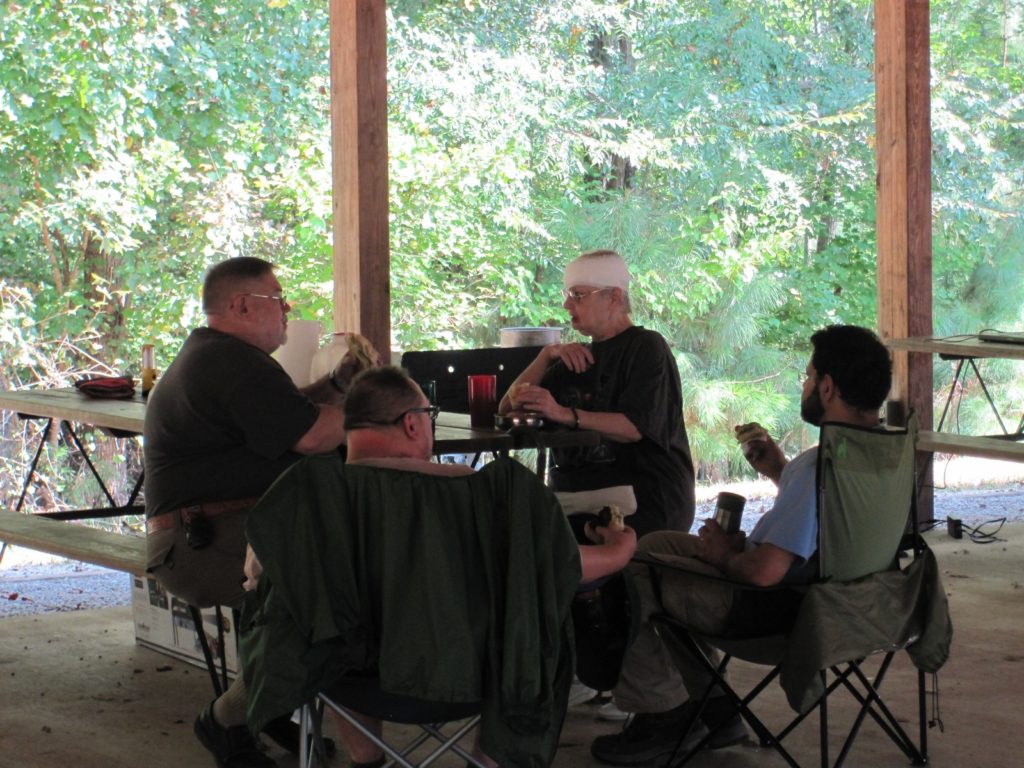 Ms. Karen attended most of our Court of Honors especially the Eagle ones to celebrate the great milestones the boys had achieved, and when we asked for her help to participate in a Board of Review for not having enough parents, she was doing her best to be there happily.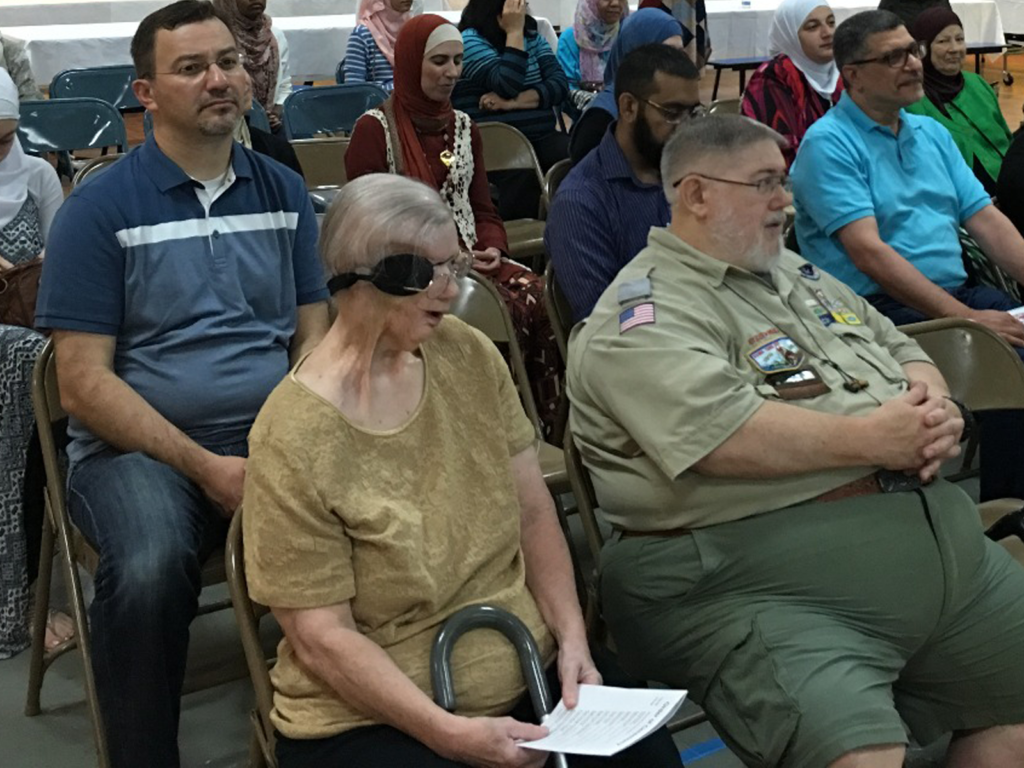 Giving that she was not able to eat most of the available meals in our potlucks, she also enjoyed sitting and eating with us from the very limited options by participating in most of our Ramadan Iftars.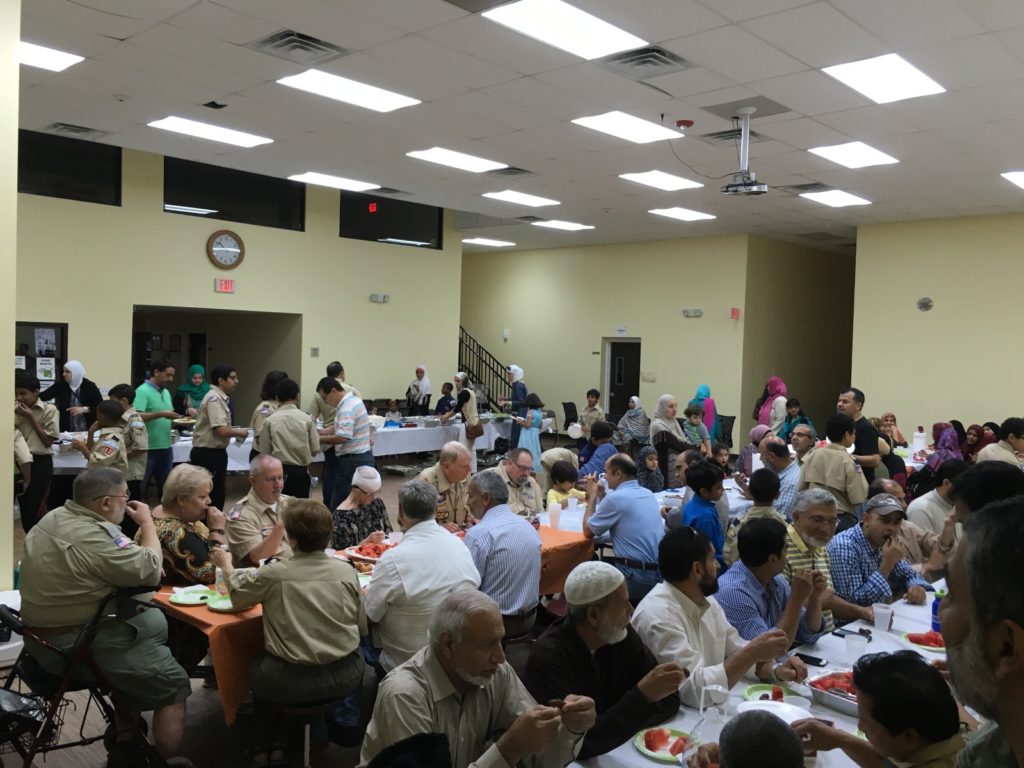 Scouting's founder Lord Baden-Powell was laid to rest in Kenya. His gravestone bears a circle with a dot in the center, which is the Boy Scout trail sign for "I have gone home.",  a week ago we lost one of our dear members, at the age of 70, Ms. Karen left our world and has gone home "To God we belong and to Him we shall return". She is survived by her husband Jan (John) Pack and Troop 12 Committee Chair; her son, Steven Troop 12 Assistant Scoutmaster; sisters Joann (Joe) Vespoli, Margaret Brearey, and Rose Lee (Mike) Barrey and brother, Frank Sabo.
Ms. Karen is a true inspiration, she was a fighter throughout her life's journey, Rest in Peace now Ms. Karen!
A memorial service is scheduled for Saturday, February 24 at 12 noon at St. Patrick's Catholic Church, 2140 Beaver Ruin Road, Norcross, Georgia 30071. In lieu of flowers, donations may be made in Ms. Karen's memory to the American Cancer Society.
Note: Those from Pack and Troop 12 who are attending the funeral service to pay their respects are kindly requested to be there in their scouting uniform as possible.