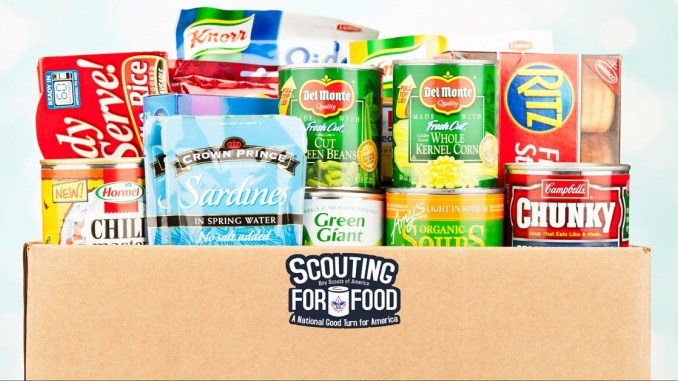 As Scouts, we know how fortunate we are to have a warm meal every night — whether around the campfire or at the kitchen table. And we know that not everyone is so lucky.
It's time again for our annual Scouting For Food! We are aiming for 100% participation this year InshaAllah. Our charity recipient will be The Madinah Food Pantry. Please collect as much non-perishable foods as you can and hand them in to your scouts leaders anytime from February 3 till March 17, 2019.
Kindly donate only sealed items and please check expiration dates. Any canned or packaged non-perishable meats should be halal. See list for needed items:
Tuna Fish
Peanut Butter
Rice
Cereals
Grits
Dates
Dry Beans
Macaroni & Cheese
Single Serving foods
Caned Soup
Caned Fruit, Vegetables
Pasta & Spaghetti Sauce
Please make sure to write your name and number of items on a paper and include it with your food donation, or log it in the form below.
Jazakum Allah khayran for your participation.